Publish posts - easy as 1-2-3
Remote publishing
Integrated WYSIWYG editor
Quickposts
Tag cloud
Web 2.0 elements to become more social
Social integration
Trackback, pingback
RSS Feeds
Integration with Joomla! comment system
---
Privacy control
Set group restrictions
Add password protected posts
Control who can view, submit and publish posts
---
Intuitive dashboard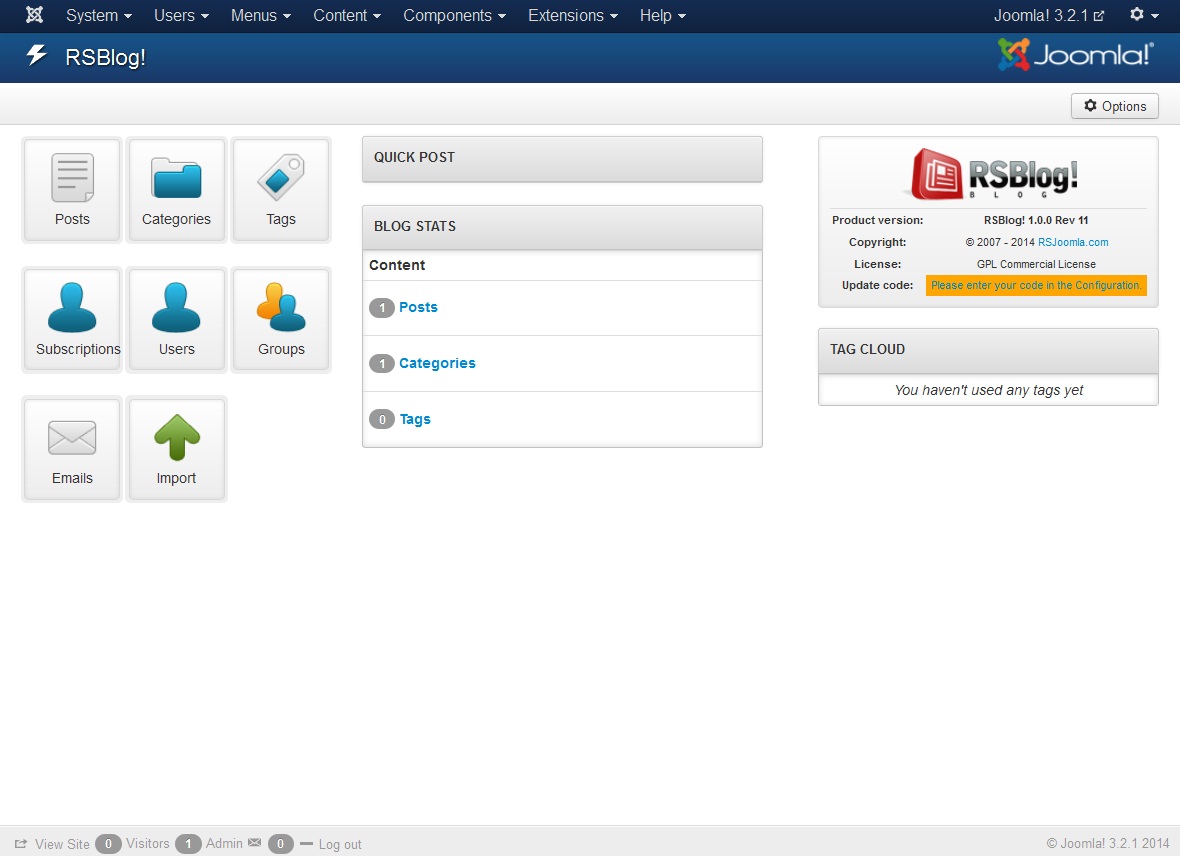 Very often you do not have time to browse through your blogging component to create a new post. RSBlog! incorporates a dashboard area that offers all you need to create your quick blog post and a central point to view general blog stats (latest comments, tags and drafts).
---
Social Integration
The seamless integration with Twitter and Facebook makes it easier to publish posts directly to your Facebook Wall or set your Twitter Status. Simply enable the integrations and your posts will automatically reach your friends and followers.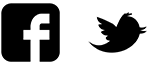 Get RSComments! for free
With every purchase of RSBlog! you will receive an equal RSComments! package. We know how important it is for our customers to get in touch with their users and develop a community so that's why we've created this promotion. Get it while it lasts!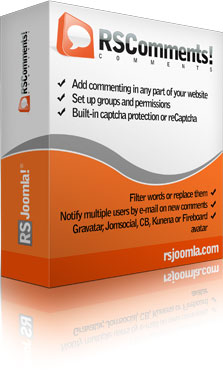 ---
Get in touch with your readers
Keeping your readers informed is an essential feature for any blogging component. RSBlog! offers email subscriptions, RSS and integrations with the most popular Joomla! commenting system: RSComments!, JComments and JomComments.
---