Add professional looking forms to your website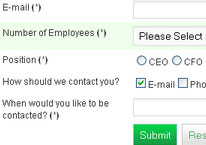 Why bother spending time in implementing your contact forms when you can simply create them with a few clicks! RSForm! Pro is the most flexible and yet easy to use Joomla! form builder.
By choosing one of the built-in themes you can show professional looking forms on your Joomla!-powered website. The available layouts offer you the possibility to display the information just the way you want it.
---
Single page or multi page forms?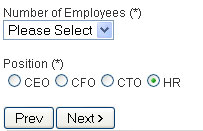 Break down your form in pages or sections and increase your conversion rate while keeping the same amount of information. Users will be able to go back and forth through the pages allowing them to correct information. You can also validate pages on the fly with AJAX so that your users can't get to the next page unless they fill in the required fields.
---
Validate information with the built-in validation rules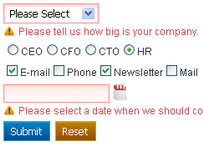 Guide your users into correctly completing the form fields with the help of validation rules - show a message next to each field explaining why the validation has failed and point them in the right direction. Choose if a field is mandatory or not. You can check for valid email addresses, alphanumeric characters, numeric values or passwords. You can also add custom character sets to these validations so you can check for a correctly formatted number format, such as "4.99".
---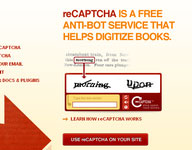 Protect yourself from spambots
RSForm! Pro features two built-in image CAPTCHA challenges which your visitors will have to fill in in order to prove they are human, as well as an invisible CAPTCHA. This effectively stops spambots from submitting your forms with junk and spam links. The world leading antispam protection software ReCAPTCHA can be integrated as well using the RSForm! Pro - ReCAPTCHA Plugin.